We offer new car servicing. In its basis is an individual approach and cost optimization for our clients.
By using the Service books of your car, you will always be aware of all necessary works, informed about the date of the replacement order of consumables. All works, such as the technical inspection of the vehicle inspection, oil change, etc. are clearly documented.


Car suspension repair is quite in demand, as even the most reliable parts eventually break down especially with the condition of our roads. Therefore, sooner or later every car owner is forced to check on their suspension.
PROFESSIONAL CAR ACCEPTANCE
In the network there are unitary standards for the world of work and client service and conducted the professional acceptance of the vehicle. Together we inspect your car and we will discuss all work!


Any car in the modern world requires protection. Car alarms are key in bolstering the security of a car, we carry out the installation of alarm systems for our clients.
Our company offers this unique service which has already been appreciated by our clients, we are available during the working hours.


The auto diagnostics is the most important stage of any service centers. It helps identify the main car malfunctions together with assisting in planning future repair dates.
Our car repair service includes the repair of diesel engines. We realise that repair of diesel engines is quite in demand, be assured of getting professional expertise from our specialists.


Diagnosing dead or clogged fuel injectors is difficult because it acts the same than a bad coil, dead spark plug, broken spark plug wires and or electrical problem. Our mechanics are very familiar with this and will duly fix the injectors.
You Can Entrust Your Car With Us
Our purpose of the entry to the autoservices market is to offer a new model of service that is beneficial to the car owner. We are ready to provide you with a full range of services for warranty and post-warranty maintenance and repair of any car. Our timely diagnostics and maintenance services will prevent serious breakage and ensure that your car is in good condition.
We are ready to provide you with a full range of services for warranty and post-warranty maintenance and repair of any car.
The motor is one of the most basic mechanisms of the car and also one of the most difficult to repair.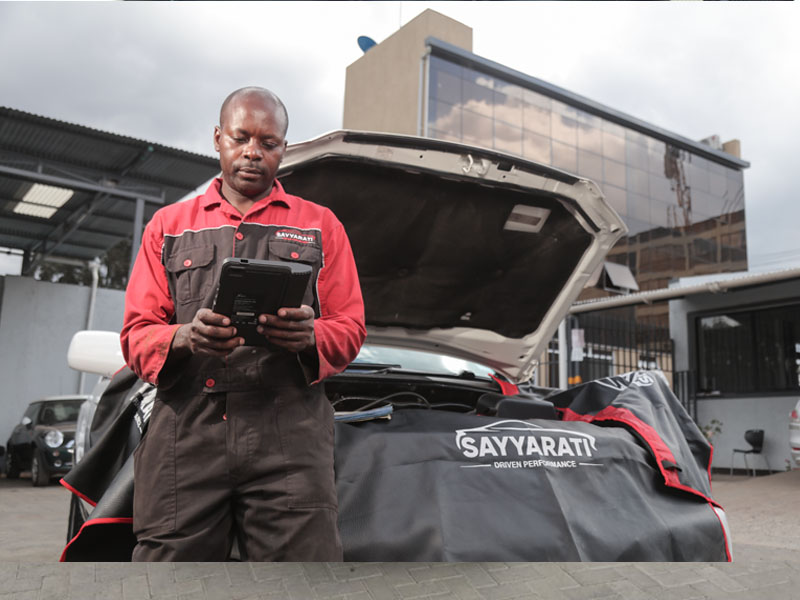 Thanks to the spare parts and the skill of our professional mechanics, Sayyarati guarantees a minimum turnaround time.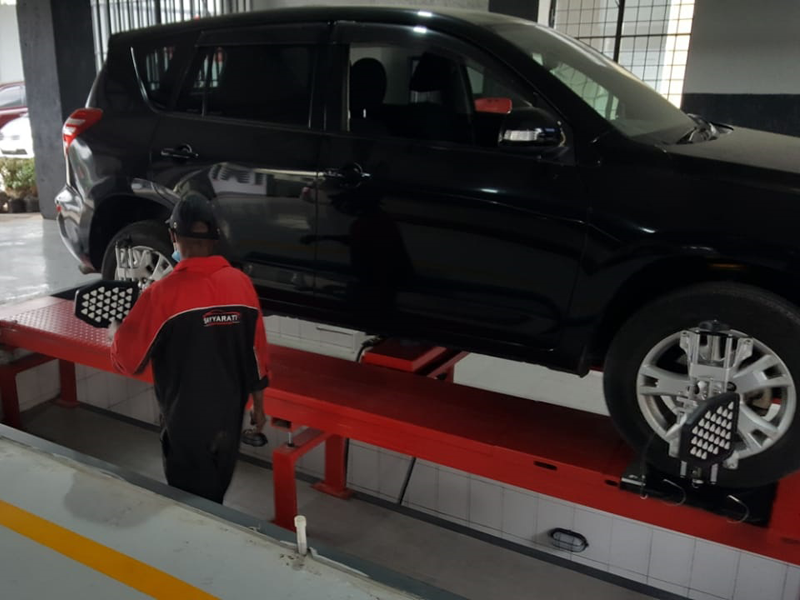 Our service will gladly offer our clients a full range of car chassis repairs, all works are carried using professional equipment.